VOLUNTEERING ABROAD MADE EASY
Explore 1,600+ projects abroad & find your best volunteer program
Where are you going?
Your benefits
What makes us different
Quality Checked
Organizations
Service &
Consultancy
High Ethical
Standards
Best Price
Guarantee
What is Volunteer World?
Volunteer World is the world's leading volunteering platform. We show you how to volunteer abroad! Search & compare the best international volunteer programs offered by volunteer organizations and local NGOs with just a few clicks.
Trending topics & value destinations for 2023
Why book with Volunteer World
Volunteer World is the world's leading comparison platform for international volunteer opportunities. We guide you through a safe and easy application process - including all necessary payments. Planning your next meaningful trip with Volunteer World gives you access to our:
Your Extra Layer of Security
Enjoy our services for dedicated volunteers!
All program fees are charged directly by your volunteer organization.
Discover a world full of opportunities
Volunteer World is accessible to volunteers worldwide!
200+
---
ORGANIZATIONS
78
---
DESTINATION COUNTRIES
141800+
---
REGISTERED VOLUNTEERS
Get involved to make an impact
Volunteer World stands out through our expertise in the sustainable travel industry:
Transparency

- Achieving transparency in costs and services while pursuing the UN Sustainable Development Goals and creating a positive change in the industry.

Ethical standards

- Quality checking partner volunteer organizations to guarantee that they fulfill our standards for humanitarian support and animal protection.

Social impact

- Empowering local volunteer projects and international volunteer organizations to recruit qualified and motivated volunteers worldwide.
This level of quality gives international volunteers easy access to volunteer organizations while saving time, effort and costs.
We
❤

this comparison platform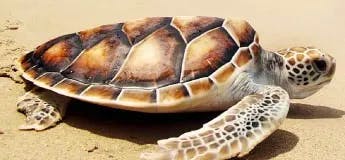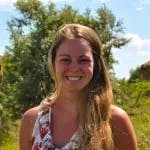 Marie-Laurence (21)
Canadian volunteer in Costa Rica
---
"
I learned a lot during this project. It was awesome; I would go back anytime. The accommodation is great, we are just in front of the beach and it's nice to be really disconnected. Seeing my first turtle made me so happy.
"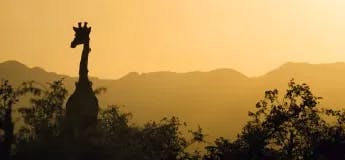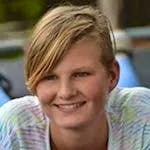 Rigmor (17)
Danish volunteer in South Africa
---
"
Never had I ever thought this trip would be so amazing! I can't believe it's been 4 weeks at the wildlife reserve already, time flies when you're in good company! No words will ever be enough to explain how much I enjoyed it!
"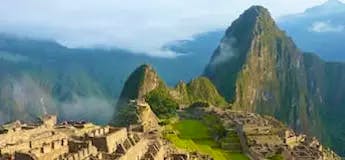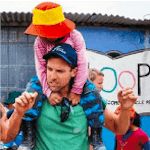 Brad Brasseur (32)
Canadian Volunteer in Peru
---
"
Education gives people in poverty the skills to not only earn money but also improve their basic daily knowledge. It is a sustainable tool that does not only help someone for one day but rather a lifetime and can be passed down to generations.
"
Find your Best International Volunteer Program
"I love to travel and want to do something meaningful. I just don't know where to start...."
Does that sound familiar? It did to us.
We believe humans are happiest when they're part of something greater. This is why we built the Volunteer World platform, to fulfill your desire for meaningful travel and worldwide volunteering.
We designed a platform that makes it easy to search and compare volunteer abroad opportunities. We think world volunteering has never been so easy.
Your Extra Layer of Security
When you book a volunteer program with Volunteer World, you're also getting an extra layer of security. Not only will you be sure that your volunteer project meets ethical standards, but Volunteer world also provides you with financial security, a flex-option and customer support to help you navigate the world of volunteering.
Ethical Standards and Social Transparency
We created a platform to search and compare volunteer projects abroad , but we also wanted to guarantee our international volunteers an ethical volunteer abroad experience.
This is why all our partners go through an extensive screening process that complies with our ethical standards and requirements for social transparency.
Volunteer World works with the most trustworthy volunteer organizations, e.g. Global Vision International (GVI), Plan My Gap Year, Gapforce, The Great Projects, Love Volunteers, Global Nomadic, Global Vision International, and Volunteering Solutions.
Financial Security
When you apply as a program volunteer with Volunteer World, you're also adding an extra layer of financial security. We have a money-back guarantee if your volunteer abroad program cancels, and as the icing on the cake, we also guarantee the best price!
Flexibility and Support
Volunteer World lets you keep your volunteer experience flexible. If you booked a volunteer abroad project for wildlife conservation in South Africa but then decided you'd rather save sea turtles in Costa Rica, no problem. You can switch programs at no extra cost. You're also not alone during your search for volunteer work abroad. Our customer support team is there to help you with any questions about our volunteer abroad projects and guide you through the entire process. We want your volunteer abroad experience to be as smooth as possible.
Our Volunteer Abroad Programs
In 2023, Volunteer World offers more than 1,600 volunteer programs in 84 countries. Whether you're excited about marine conservation in Madagascar or dream of teaching soccer in South Africa, you'll find these international volunteer opportunities along with many others on our platform.
Conservation
If you're a water lover, join a program for marine life conservation with whales, dolphins, sharks or sea turtles. Start dreaming of marine conservation destinations like Costa Rica, South Africa, Belize, the Philippines, and Spain.
If you prefer keeping things dry, apply for one of the wildlife conservation programs with lions, rhinos, pandas, orangutans or gorillas. Volunteers, you're in for an extraordinary experience. Programs in Africa, Australia, Latin America and South-East Asia are waiting for you.
Be sure to contact us for the best program information on elephant sanctuaries, sloths rescue centers, and street animal shelters.
Environment
Volunteers concerned about climate change can support reforestation efforts in New Zealand, fight the war on waste in Portugal or learn all about organic farming in Kenya.
With over 100 environmental conservation programs, nature lovers will find volunteer jobs that will make an impact on the environment and the local community.
Community Services
If you're a people person, volunteer in the world for one of the community service programs. Human rights programs, construction projects, culture, and the arts, or NGO management initiatives, all need volunteers. Your help is crucial to support these international volunteer programs and encourage cultural interchange.
Humanitarian Aid and Teaching
Are you a teacher who's looking for international teaching experience or an aspiring teacher who wants to volunteer and get their TEFL? Explore and teach in some of the most exotic hotspots in Asia or South America. Teaching is the best way to increase future opportunities within a community.
If you're a medical professional or a medical student, join one of the many medical volunteer programs spread across South America, Africa, and Asia. Healthcare providers and childcare professionals are always in high demand. Gain volunteer experience abroad in humanitarian aid and start changing lives.
Volunteer Abroad Programs for Everyone
Whether you're over 50, a student, a medical professional, on a budget, or prefer a luxury volunteer and travel program, we'll help you find the perfect volunteer opportunities overseas.
All Ages
Volunteer World offers programs for volunteers of all ages. Some programs are happy to welcome families with young children while other programs have a minimum age requirement of 18 years. Seniors, don't hold back, your work and life experience are extremely valuable to volunteer projects abroad.
Most programs have a minimum age requirement of 18 years. In some cases, projects will accept applications from high school volunteers from the age of 15.
Internships Abroad
University students can count their volunteering experience as an internship abroad . Gain hands-on international work experience and learn things you'll never get out of a textbook. Whether you're a medical student, studying business or doing veterinary training, there are plenty of internship programs you can join. Help the local community and get invaluable work experience abroad.
Group Volunteering
If you think volunteering abroad would be the perfect team-building experience, take a look at our group volunteering programs . There's nothing that boosts the team-spirit like doing volunteer work together. Apply for a program together in wildlife conservation or community service in Africa or Asia!
Short-term Volunteering
If you think you don't have enough time for a volunteer trip, don't worry, we've even got your back on this one. There are several short-term volunteering abroad options. Be sure to check out our short-term mission trips .
How to Volunteer Abroad in 2023?
Select where you want to travel abroad or what you want to do. See all our opportunities for worldwide volunteering.
We made it easy for you to compare prices, ratings, and reviews of all our programs so you can make a well-informed decision about your next international volunteering program.
If you get lost in all the programs and don't know what to choose, don't worry, we've got your back. We will answer your questions about your volunteer projects abroad and guide you through the secure application process.
It doesn't end there. Once you start your volunteer abroad experience, we're here to support and mediate with the volunteer organization if things don't go according to plan.
With Volunteer World, you're never alone while volunteering abroad.
Are you ready for your Meaningful Travel Experience?
Are you ready for your worldwide volunteering adventure? Let Volunteer World help you find the best international volunteer program for you.
South Africa, Thailand, Costa Rica, and Peru may be the top volunteer abroad destinations but there are 80 others to choose from!
Teaching, marine conservation, and animal protection may be the most popular volunteer projects but there are 60 other volunteer categories that need your support.
Choose from more than 1,600 volunteer programs in 84 countries and start your meaningful travel experience today!
Trusted by 1,000+ international charities and volunteer organizations